The Green Living Member Circle of the regional U.S. Green Building Council plans a new series of "This is a Green Home" tours in 2016. 
2016 Cincinnati Regional USGBC Chapter Membership will be required to attend the tours in 2016, Click Here to Join. Contact Chair Chuck Lohre to register for any of the tours, [email protected], 513-260-9025. Attendance is limited to 20. There is no additional charge for each tour.
The 2015 tours are sponsored by The Sustainable Partnership of Cincinnati, a group of businesses offering sustainable products and services to create sustainable homes and offices. Learn More.

January 16, 2016; 10 am till Noon: Winding Walks of Sayler Park – Winding Walks will be a development of 82 LEED Certified homes. The developer is striving to blend Winding Walks of Sayler Park with the already charming community; adding walking trails, significant green space, tree lined boarders and sidewalks leading to Sayler Park's business district. Homes will start at a price point of $275,000-$375,000. Learn More.
---
February 20, 2016; 10 am till Noon: Yankie Residence, Maderia, Ohio – An existing home in Madiera that demonstrates that you can renovate a home a still strive for LEED Platinum.
---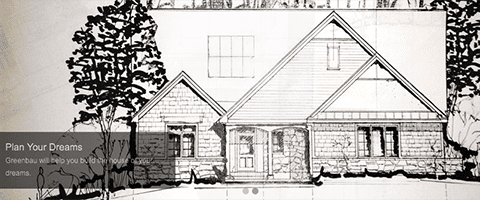 March 19, 2016; 10 am till Noon: Passive Home in Lebanon, OH – A Passive Home uses less energy, water and natural resources, creates less waste and is healthier for the people living inside compared to a standard home. Learn More.
---
April 16, 2016; 10 am till Noon: Holzhauser Residence, OTR Downtown Cincinnati – Renovation to hopefully LEED Platinum. Project includes rental as well as the owner's residence.
---
May 21, 2016; 10 am till Noon: Bacher Residence, Norwood, Ohio – 990 sqf  home with an organic garden. 1940s construction of poured concrete offers excellent air sealing.
---

September 17, 2016; 10 am till Noon: Whitney Residence, Anderson, Ohio – A "Quonset Roof" style barn conversion with geo-thermal and radiant heat.
---

October 15, 2016; 10 am till Noon: Boulter Residence, Clifton, Cincinnati, Ohio – Frank Lloyd Wright designed home registered LEED for Homes. There are many challenges for the home to achieve LEED Certification. Learn More.
---
November 19, 2016; 10 am till Noon: Walters Residence, East Walnut Hills – Samuel Hannaford Home restoration, hopefully to LEED Platinum Certification.
---
Other possible homes for future tours. Contact us information on any of them:
Working in Neighborhoods renovated home
Northside Residence with 29 solar panels installed along with some nice solar tubes. The home is LEED Silver.
Mid-Century Modern home renovated to LEED Certification
St. Ambrose apartments creates a positive icon at the heart of the Evanston Five Points area. It's the first affordable, multi-family, modular LEED-certified building in this part of the country.
Potential LEED Platinum owner architect home designed to be smaller and still have room for a growing family
US Professor owner architect LEED Platinum home with a modern style
Hyde Park home that illustrates that a two story rectangular modular shape will save on building materials and reduce construction waste. It also illustrates the improved air circulation in the home with returns in every zone.
Mt. Washington LEED Gold home that proves in some cases it is better to tear down and start over on the same lot. It keeps great people in the city and they get a tax abatement. The new home is twice the space but only needs 30% more energy.
East Walnut Hills LEED Gold renovation of a previously condemned home. The owner salvaged things from Habitat for Humanity and Building Value.
OTR renovation which is next to a Greater Cincinnati Civic Garden Center garden. A block from Washington Park, the canines in the family get to use the dog park every day! The City Home Cincinnati project architect is Marta Schickel Dorff of Schickel Design.
Great Traditions LEED Gold home in Montgomery. The first in the region.
The first LEED condo renovation in Cincinnati, sold out in two weeks!
Historical home in Mt. Auburn which goes to show the greenest home is an existing home. They will share with us the result of the Greater Cincinnati Energy Alliance energy assessment.
Triple pane glass glass used in the Glendale contemporary renovation. Snow doesn't melt when it's blown up against a triple pane glass filled with a heavy gas which inhibits convection between the panels!
A recycling fanatic's home which demonstrates that you can recycle everything in a modern home. The resources are there, we'll learn where they hide
LEED Gold modular home built by Covington's Center for Great Neighborhoods. As one of the least expensive LEED homes in the region, it shows that LEED doesn't have to cost a lot or be hard to build.
Permaculture garden home that demonstrates a layered ecosystem for garden design and water management
Price Hill geothermal and solar electric home.
LEED apartments in the Belmain on Main St above Park+Vine
Mt. Auburn Passive Haus renovation
Gaslight Clifton residence with solar electric panels, geo-thermal, added insulation and automatic zoned HVAC duct control.
LEED Gold home in Northern Kentucky with solar panels.
Please contact us if you know of a home that would be a good example. We're looking for homes all around Greater Cincinnati and to demonstrate the major aspects of sustainability that every family can achieve.
Subscribe to our newsletter at the link above in the masthead to be invited to the tours or contact Chuck Lohre, 513-260-9025, [email protected]m.
(12-12-19 redirected from lohre.com)